Crystal Emmanuel Collection
WORLD CLASS ATHLETE
People talk a lot about dedication and drive, and doing what you love as your livelihood, it's the ultimate dream.  For an athlete that dream comes with the pressure to perform and compete against the world's best.

Let us introduce you to Crystal Emmanuel, Canada's fastest woman.
 
Crystal's obstacles and hurdles are beyond those of the track, and the race for her is more than just a 100m dash. For Crystal, the passion actually pumps through her veins. Her mother, once a runner herself and now a cancer survivor serves as the inspiration to her daughter.  There is no greater joy for her family than seeing her fulfill this dream.  Make no mistake though, it has not been easy. It's early morning wake-ups and long commutes by bus to training, it's constant pursuit and pushing when she physically doesn't think she has anymore to give. It's hours of grinding for what she hopes will be seconds of glory.

We've witnessed Crystal's passion and believe she'll fiercely represent Canada. In honour of that, we're proudly sponsoring Crystal and have also created Canadian inspired socks to mark the occasion.

You can show your support and Canadian pride by purchasing a pair below.
 
View Crystal's incredible journey in the video below.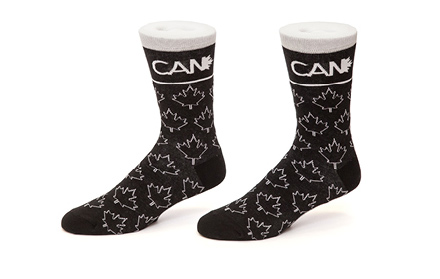 Canada Inspired Black Crew Socks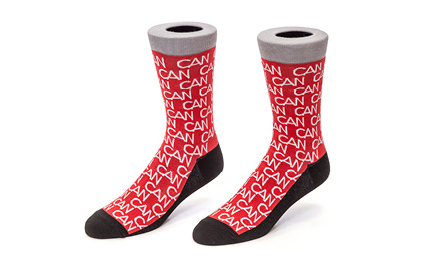 Canada Inspired Red Crew Socks